We earn a commission for products purchased through some links in this article.
7 Best Coffee Machines Under £200 - Pod, Espresso And Filter Machines For Everyday Use
Curb your coffee cravings with one of these affordable models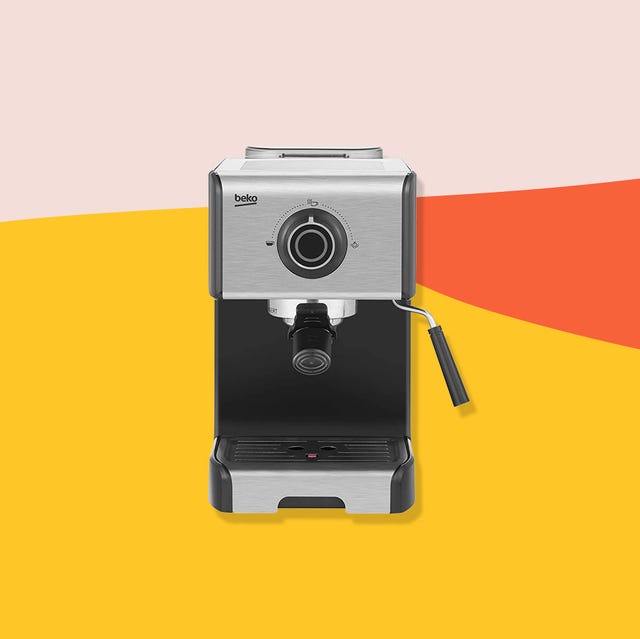 Although we're all delighted that the gyms are open again, getting back into the swing of an early morning session has certainly been an adjustment. Now more than ever, having easy access to caffeine is crucial.
To help quench those cravings and keep you energised, we've selected seven of the best coffee machine models for under £200:
Types of coffee machine explained
If you're a true beginner, then it's worth understanding the differences between the three most common types of coffee machine:
Filter coffee machines
Making big American-style pots of coffee, these machines are affordable and simple to use. Although the premise of hot water being poured over ground coffee is similar to how an espresso machine works, with a filter machine no pressure is used. Instead, you'll have to wait about ten minutes for your brew — but once it's done, you've got a whole pot to enjoy!
Pod machines
Easy to use and mess-free, pod machines are great for beginners looking for a quick and consistent hit of pre-prepared caffeine. Typically limited to a certain type of pod, drink customisation is limited — but this will suit occasional coffee drinkers after an affordable appliance.
Espresso machines
Espresso machines allow more control over the strength and size of your drink, and come with a steam wand so you can froth your own milk for your latte or cappuccino. They need regular cleaning and take a little more time and effort to produce a brew, but they're a firm favourite among coffee connoisseurs.
How we test
To find the best coffee machine, we tried out a range, from pod to espresso. In the Women's Health Lab, we put each one through a series of tests, twice, to ensure consistent results.
To assess the coffee produced by each model, our independent coffee expert also scored it based on taste, aroma, body and crema quality, and we checked the temperature to ensure it wasn't too hot or cold. If the coffee machine has a milk frother, we gave that a whirl too, checking for temperature and foam stability, using both dairy and plant-based milks.
7 Best Coffee Machines Under £200
This content is created and maintained by a third party, and imported onto this page to help users provide their email addresses. You may be able to find more information about this and similar content at piano.io