We earn a commission for products purchased through some links in this article.
10 Best Tried, Tested & Tastiest Gins (With Botanical Benefits)
Supercharge your G&T with these beneficial botanicals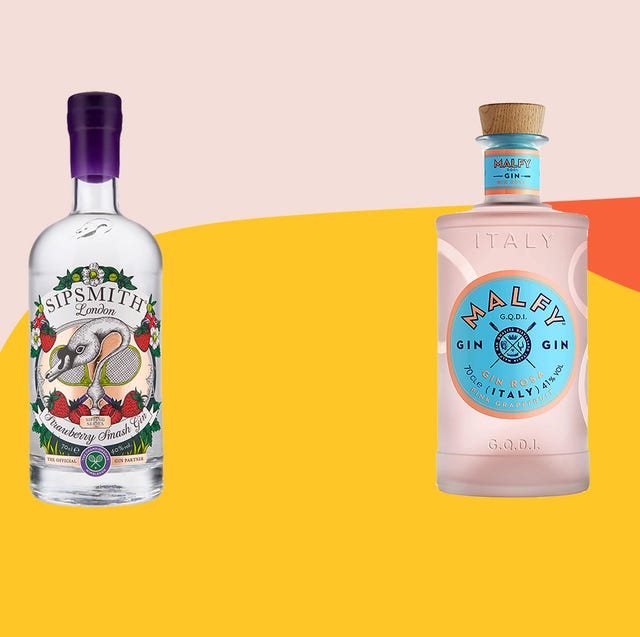 Here at Women's Health, we believe in a bit of everything in moderation. So with that in mind, we started our search for the best gin and got our testers on the case. They were on the lookout for bottles with the most beneficial botanical ingredients, and suggestions on the best ways to serve them.
Is gin the healthiest alcohol?
With pubs and restaurants reopening and social gatherings back on the cards, we sure as hell are looking forward to a few drinks in the sunshine.
And in terms of what to order, gin is a pretty healthy choice. A gin and slimline tonic only contains 60 calories, versus the 200 you'll find in a large glass of wine or pint of lager. Garnish with fresh fruit — we love big grapefruit wedges and berries, both of which will contribute to your five a day — OK, not by much but it's better than a syrup filled cocktail.
Gin is also free of congeners (so you're less likely to get a hangover!), and we've steered clear of any recipes with added sugar.
How we test
We don't need to tell you, there are a LOT of gin brands out there. So the Women's Health Lab whittled it down to 72 bottles, including classic London dry, flavoured and pink. They were looking for healthy botanicals and full-flavoured spirits that didn't need sugary tonic in order to enjoy.
So without further ado, these are the best gins for 2021...
10 Best Gins 2021
This content is created and maintained by a third party, and imported onto this page to help users provide their email addresses. You may be able to find more information about this and similar content at piano.io