We earn a commission for products purchased through some links in this article.
10 Healthy Easter Eggs That Are Genuinely Delicious: Treat Yourself from £8.99
Get ready for Easter with some properly yummy options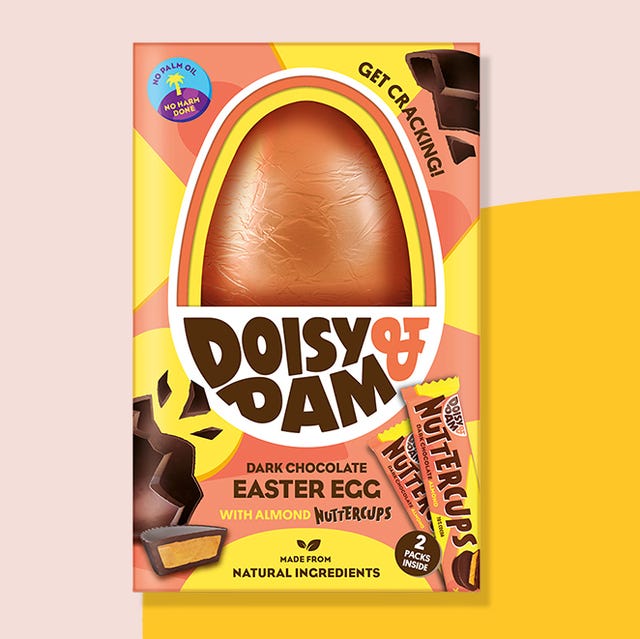 Let's be honest, Easter eggs are never going to be the healthiest thing you put in your mouth, but to help you hold on to your gains, even at what is probably the chocolatiest time of year, we've rounded up the healthy easter egg options that are out there.
What is the healthiest Easter egg?
We understand that health means different things to everyone, so we caught up with Consultant Dietitian Ro Huntriss (@dietitianro) to get her views.
'We should absolutely enjoy treats like chocolate without guilt. A good rule to live by is the 80:20 rule, whereby we eat and live healthily 80% of the time, and allow ourselves to eat the less nutritious food that we enjoy the other 20%. This ratio isn't set in stone, if a 90:10 or a 75:25 works better for you, then follow that.'
If you're feeling particularly health-conscious this Easter, here are four things you can look out for...
1. Dark chocolate
Dark chocolate is richer in iron and antioxidants than milk chocolate and is lower in sugar too. Because of the rich flavour, people tend to eat dark chocolate in smaller quantities, ultimately lowering the total amount consumed.
2. Cacao nibs
Made from cocoa beans, this nutritious product is low in sugar and full of antioxidants. Antioxidants play an important role in the diet as they can help to protect against oxidative stress, so can protect our cells from damage.
3. Look at portion sizes
It might sound obvious, but it's a simple fact! If you're watching your calories or like to count your macros but still want to enjoy an Easter treat, just go for a smaller Easter egg. You'll still get all the chocolatey pleasure!
4. Free-from
The "free-from" world is getting better each year, with far more choices available for those limiting dairy. With more people opting to go plant-based, and for those that may not be able to tolerate dairy, a dairy-free or vegan Easter egg could be a great option for you.
How we test
Our panel of 10 Easter bunnies tested 42 Easter eggs for 2021, looking for the tastiest treats. We then whittled that down and cherry-picked the very healthiest options for you.
This content is created and maintained by a third party, and imported onto this page to help users provide their email addresses. You may be able to find more information about this and similar content at piano.io