We earn a commission for products purchased through some links in this article.
8 Best Slow Cookers to Make Eating Healthy This Winter Easier Than Ever
Our top-rated slow cookers start at £25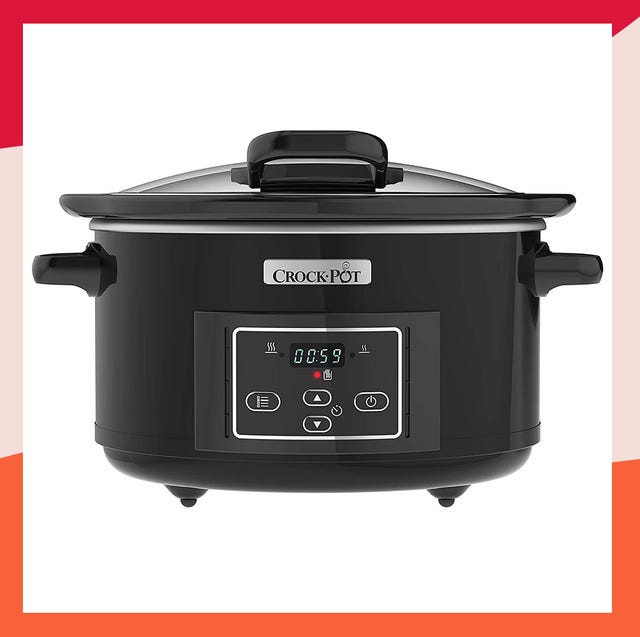 Ready for a slow cooker to shake up your winter cooking routine? Because, while we're all for streamlining our Sunday night meal prep routine, those salads we've been eating all summer just won't cut it as we move into the colder months. Now, we're in the mood for comforting casseroles and super healthy soups – but who wants to spend hours in the kitchen?
That's where one of our top-rated slow cookers comes in.
All that's needed are a few simple ingredients; chuck them into your machine before heading out on your early morning training session, and after a few hours you'll be returning to a delicious, healthy, home-cooked meal. Magic!
Is slow cooking good for you?
Obviously slow cooking is super convenient, but it can also be a really healthy way of eating too. By cooking food low and slow, you'll lock in moisture and preserve nutrients. They can turn inexpensive cuts of meat into tender, easily digestible stews, or seriously up your veggie intake by packing in all of your five-a-day.
3 things to look out for
When deciding which slow cooker is best for you, check out the capacity. We've included little 1.5-litre space-savers that are best for single households, through to 6.5-litre machines capable of serving the whole family.
Some include a built-in timer that will automatically stop the machine from cooking but keep your meal warm for you, while others will need to be monitored. Multiple heat settings also let you have more control over the cooking.
We favoured those with glass lids so we could keep an eye on our creations without letting any heat escape, while an indicator light lets you know when the machine is on.
How we test
We put our slow cookers to the test by making a selection of our favourite dishes. From classic beef stews to aromatic curries to veg-packed soups, we checked each came out tasty and moist across all settings, while also monitoring how energy efficient each machine was.
This content is created and maintained by a third party, and imported onto this page to help users provide their email addresses. You may be able to find more information about this and similar content at piano.io