We earn a commission for products purchased through some links in this article.
43 Best Fitness Apps for all Workout Tribes: Train Right, Refuel Better & Discover Your Inner Yogi Bear
Celeb faves included too, of course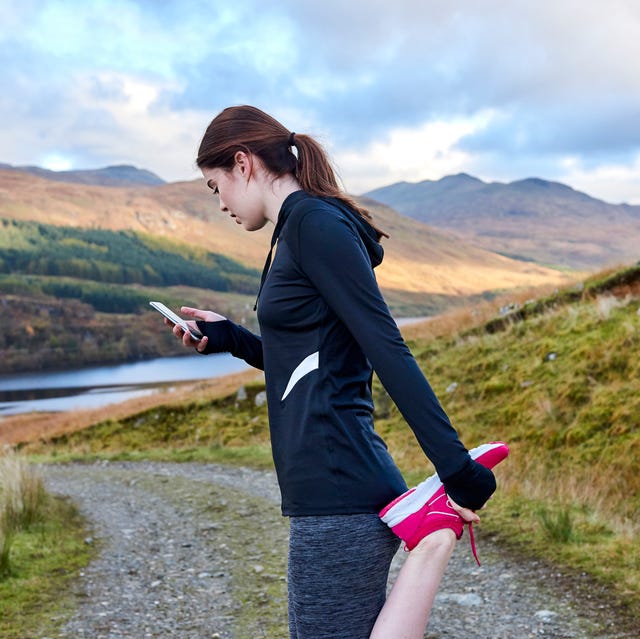 The best fitness apps out there might just change your life. And, no, we're not speaking hyperbolically.
You want a personalised workout created with your goals and fitness levels in mind? There's an app for that. You fancy making meditation a morning ritual? Yep, there's a virtual coach to make sure it happens. You want to track your nutrition so your macros are a match for your training? There's. An. App. For. That.

If, three months of an unprecedented national lockdown has your daily routine feeling more like a merry-go-round of some healthy and some not-so-healthy habits, a little external push might be the thing you need to feeling more stable and back to your best.
Fortunately, we have a hunch you're going to be on board: According to GO-Globe, 52 percent of time spent on digital media is on mobile apps – with the minutes spent using a fitness app to move your body increasing. So, make like the majority and get yourself a fitness app that makes working out, doing yoga, running, meditating or keeping track of your nutrition easier than ever.
Keep reading for the best fitness apps available to download - including the one Jennifer Aniston swears by - and start your training today. What are you waiting for? It's literally all at your fingertips!
This content is created and maintained by a third party, and imported onto this page to help users provide their email addresses. You may be able to find more information about this and similar content at piano.io